In the year 2000, Iriana DeJesus was a 5-year old girl living in Philadelphia. She liked to put red ribbons in her hair. Family, neighbors and friends called her "Nena".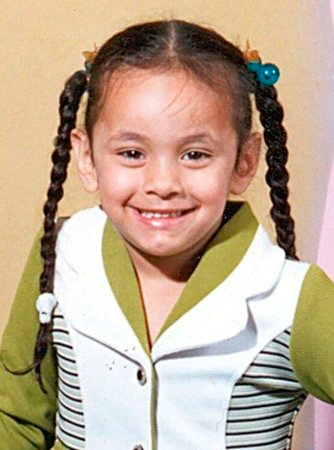 Her mother went to pick up food at a restaurant, thinking it was safe to leave Iriana and her sister playing in the yard. But upon the mother's return, Iriana was missing.
After five days, Iriana's lifeless body was found in a nearby building, wrapped in a trash bag. The little girl had been raped and strangled.
Some time earlier, a drifter called Carlos (or Carlo) had shown up in the neighborhood and worked as a handyman.
On the day that Iriana disappeared, a witness saw her walking hand in hand with Carlos.
The evidence overwhelmingly pointed to Carlos, but Carlos was nowhere to be found. In addition to that, nobody in the neighborhood knew who he really was.
There was DNA at the murder scene but nothing to match it with.
Two years later, in 2002, in Arizona, an illegal alien by the name of Alexis Flores was arrested for shoplifting, but was not deported.
In 2004, Flores presented fake Identification to the police and they discovered that he had in his possession a forgery device.
Flores went to jail for 60 days and after that he was deported to his native Honduras, in 2005.
Meanwhile back in the United States the FBI was expanding its Combined DNA Index System (CODIS). In 2007 it was discovered that the DNA of Alexis Flores, arrested in Arizona, was the same as the DNA from Iriana's murder scene in Philadelphia. So "Carlos" was Alexis Flores.
By that time, of course, Alexis Flores was back in Honduras. The problem is, despite the close economic and military relations between the U.S. and Honduras, the two countries have no extradition treaty.
In 2007 Flores was placed on the FBI's Top Ten Most Wanted Fugitives List, and is on the list to this day. The FBI offers a reward of up to $100,000 for information leading to his apprehension. Furthermore, Interpol has issued a Red Notice for Flores.
But who really knows where Alexis Flores is? Given today's chaotic immigration situation, he might even be back in the United States.
If our country could have just prevented Flores' initial illegal entry into the U.S., Iriana might still be alive today.
(Note: This selection is an article in my 2021 booklet The Victims of Illegal Immigration, Third Edition, published by US Incorporated. That booklet contains true accounts of victims of illegal aliens. It's a big problem in country, which the Mainstream Media does not publicize. )
Tags: Alexis Flores, Arizona, Crime and Immigration, FBI, Honduras, Illegal Aliens, Illegal Immigration, Interpol, Philadelphia, The Victims of Illegal Immigration - Third Edition, Victims of Illegal Immigration